Healthy food for all for ever
11 December 2020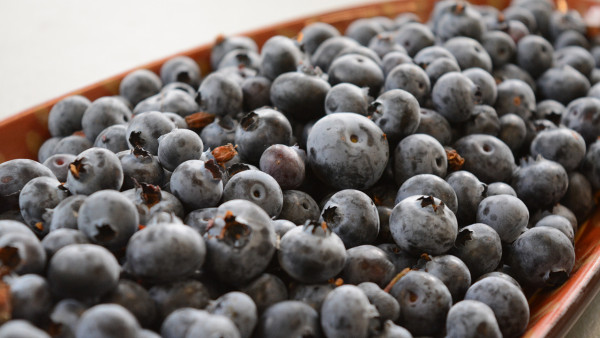 As we come to the end of a most extraordinary year due to the ravages of Covid, the importance of healthy New Zealand grown food has never been more important.
We all face an uncertain future with both our health and economic wellbeing. New Zealand has been fortunate due to our isolation and the Government's intervention. So far, we have been largely spared from the health effects of Covid.
We will not however be spared from the economic effects of Covid. A very stark reminder of that is shipping delays affecting the arrival of goods for Christmas presents. Shipping delays, a lack of refrigerated containers plus a reduction in airfreight is and will have a significant effect on our exports and export revenue. This is because these congestion and delays are a worldwide phenomenon.
In times of such uncertainty, it is vital that our attentions turn to our ability to feed ourselves. It is also a time for us to look after our neighbour countries. It is possible that we will see a major turnaround with a vaccine progressively returning the world to pre-Covid days. But I think even with a vaccine, this return will be a slow process. I also think that we are in for a long hard road to recovery. During spring, our vegetable and berry growers were placed under extreme pressure due to the inability to export and the struggle to find labour for harvest. We have received reports of losses in the region of millions of dollars. We are also aware that growers are exiting or seriously considering exiting horticulture. This will directly affect New Zealand's ability to feed itself.
Every sector in New Zealand is doing its best to maintain productivity and keep the country economically viable. What we have not seen is a large increase in unemployment due to the redeployment of New Zealanders who have lost their jobs. All sectors have been actively employing New Zealanders but, in many cases, they are finding that the workers with the required skills and aptitudes are not out of work. This also includes hospitality, which – although there are no tourists – is finding it very difficult to find workers.
The Government has stepped in and is doing what it can to assist with the multitude of issues industry is facing. Industry too is doing everything it can to address these problems. What is very apparent is we need greater border flexibility to support the movement of the workers we require to keep New Zealand running. A trans-Tasman and/or Pacific bubble, use of a vaccine, and use of industry-provided quarantine are all innovations we need to adopt in coming months to keep our economy running, be able to feed ourselves, and to look after our country neighbours.
Apart from border flexibility, I think we also need to look at business impediments. Small business is the backbone of New Zealand's and by all accounts, these businesses are struggling. If present conditions persist, I think we will see a growing number of small businesses close up.
It will be a disaster for New Zealand if these businesses are the vegetable, berry and fruit operations that feed us and earn valuable export revenue. So, the question is how can we make doing business in these extraordinary times as easy as possible, which will also enable the employment of as many New Zealanders as possible.
Our economic recovery will be industry led but must be Government enabled. Together, we have made a good start. However, freeing up the border as much as can be done safely and making doing business as easy as possible will achieve a lot more.
Mike Chapman
Chief Executive