Gearing up for harvest
14 December 2021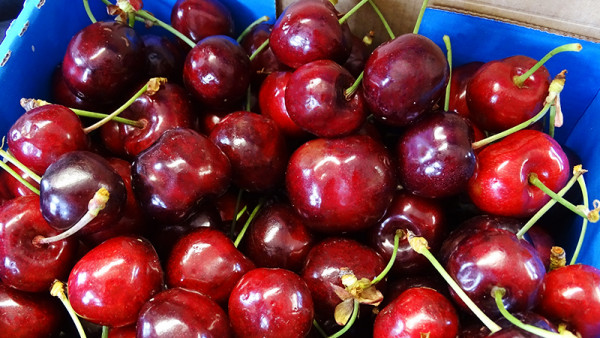 The export cherry season is now underway and in New Zealand, summerfruit has started appearing in the supermarkets. In other words, the new season's fruit harvest is gathering pace, as Christmas fast approaches and the great kiwi summer getaway also gets underway.
Tomorrow, the Auckland borders will finally be open. Unfortunately across some areas of the country, there is apprehension and reservations about this change. But let's not pre-empt any negative thoughts. Our Auckland comrades have done it very hard for a long period. To help growers and packhouse operators prepare for in the event of a positive Covid test, we have worked with the Ministry of Primary Industries to pull together advice on what to do. Click here to access that advice.
The most important things to do are to isolate the worker and their bubble, alert your local District Health Board and follow their instructions regarding the public health implications, and contact your product group for further advice. In terms of any media interest, it is recommended to direct any journalist to your product group or HortNZ for any comment as you will be busy managing the response and we are all here to help you.
Hopefully, none of this will be necessary and the harvest will progress without incident. But as every grower and packhouse operator knows, you need to be prepared for whatever the harvest throws at you.
I know you will all face various challenges this coming season, be it supply chain related, labour, covid management or untimely weather events. There is very little I can say to assist with these frustrations, but if there is anything that we can do please do not hesitate to let us know.
As much as you can and where possible, work with others, collaborate, and support each other. Many businesses, across New Zealand and the globe, are facing similar frustrations. I won't say "Be Kind" but I will say "Be Conscious". Be conscious of positive moments in the day, the week, and the month.
Look after yourselves, your families, and your neighbours.
Positive shout outs
Reports across the fruit industry are that fruit quality is excellent and demand for New Zealand grown produce is high.
Workers from the Pacific – under the Recognised Seasonal Employer (RSE) scheme – are arriving in steady numbers, and no longer need to go into Managed Isolation and Quarantine (MIQ). This development is true testament to the partnership that exists between our industry, the New Zealand Government, and the Pacific nations that are part of the RSE scheme. It is also testament to how well our industry runs the scheme.
The summerfruit industry's attraction campaigns for kiwis are seeing results and that part of our industry's harvest is off to a good start. Radio New Zealand has aired a couple of constructive stories about the summerfruit harvest, which can only be positive for the entire horticulture industry.
Who to call over Christmas / New Year
HortNZ's office will be closed from the afternoon of Friday 24 December to the morning of Monday 10 January. If you need advice over this period, please call (04) 472 3795.
I wish all of you a safe, happy and sunny festive season. Take care and see you all in 2022.
Merry Christmas, Meri Kirihimete, manuia le Kirisimasi, Kilisimasi Fiefia and Mi wisim vufala eerywan one gutfala Krismes