Government, please listen
27 July 2021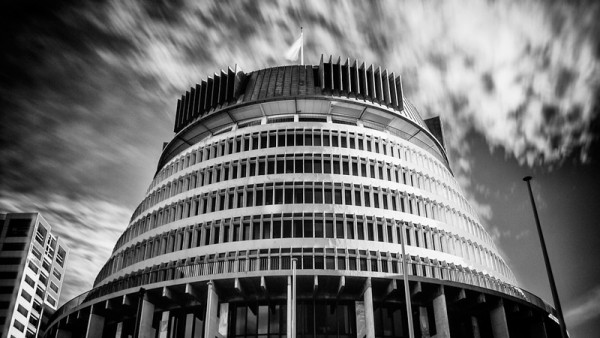 As I touched on last week, the Groundswell protests have succeeded in bringing attention to farmers, growers, climate change and the environment.
New Zealand's media, perhaps following international media's coverage of the flooding in Germany and China, has made links between the Groundswell protests, climate change, and the heavy rain and flooding that affected many parts of our country, in particular, the West Coast and Marlborough, on the weekend of 17 and 18 July.
Climate change is an emotive subject, but for young people – tomorrow's buyers of New Zealand's fruit and vegetables – it is black and white. The world must do everything it can to reduce climate change, including a country as small as New Zealand.
That is basically what is motivating this Government – ensuring that New Zealand 'doing its bit' – so that we are not locked out of international markets. That is a very strong argument for the food and fibre sector, given its reliance on exports. And New Zealand's reliance on exports is a pretty strong argument for the Government to listen to what the food and fibre sector is saying.
If you put to one side the anger, racism and sexism that was being expressed by some Groundswell protesters – in particular, the ones the media chose to highlight – I feel the message is pretty simple: 'Government, we agree with your objectives for New Zealand to do its bit, and reduce emissions and improve freshwater quality. What we do not agree with is the volume and pace of change, and the order in which the changes are being made'.
I agree with this point of view, especially when you consider that it has taken decades for the world to get to this point, and the Paris Agreement (signed by 196 countries) clearly states that climate change must be addressed while continuing to feed a still growing world population.
As all our growers know, it can take five years to see a return on any major horticulture operation. For example, with fruit trees, you don't get any saleable fruit for at least three to five years. And then there is the capital cost of any new venture and the risk that is taken, not by the Government or by anybody else but by the grower.
Right now, for today's grower, there are more risks than there ever have been, with big worries about next season and labour. And yet the Government is demanding that growers and farmers respond in very short timeframes to the multitude of policy changes – many of which Government officials have trouble keeping up with.
To be successful short and long term, growers and farmers need the Government to listen, slow down and reconsider the order of the reforms. If the Government's objectives are to be met and New Zealand is to have a profitable food and fibre sector that helps feed the world, the Government needs to listen to our country's food and fibre sector experts around pace (slow down) and sequencing, so that growers and farmers can adapt. This is particularly so when you remember that research and development, and technology need to catch up, so farmers and growers have practical, economic ways to meet the Government's environmental objectives – as well as economic.
If that does not happen, New Zealand's horticulture industry will be severely constrained and growers will exit – and we will have a lot less food for ourselves, let alone our export markets.
See you next week
Next week, I hope to see as many of you as possible at the Horticulture Conference: Resilience and Recovery, at Mystery Creek (on 5 and 6 August). More than 600 people have registered but places are still available.
Click here to see the programme and to register
Hei konā mai
Nadine