Having influence
28 April 2022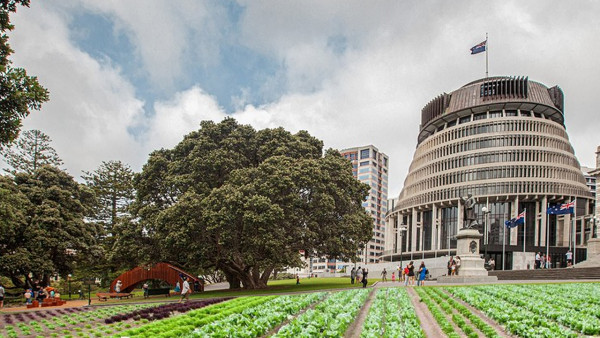 For those who have not worked in or been personally involved with central government, Wellington can seem a weird place. What do the growing numbers of public servants – more than 60,000, not counting teachers or nurses – do all day? Is it still like Gliding On?
Is working with a government minister really like Yes Minister? What did Rogernomics – the government and business reforms of the late 1980s – really achieve us? And isn't it time that the role and functioning of central government was reviewed again?
Some would say New Zealand – if not the entire world – is at a crossroads again, thanks to inflation, a pandemic, war and climate change. Some would also say that this majority Government has been thinking for a long time about what it wants to be remembered for.
These two significant factors – a world if not country in crisis and a majority government focused on its legacy – are very powerful forces when it comes to advocating for a small part of the broader food and fibre sector. I am afraid to say we – horticulture – are considered a small part, despite being worth more than $6 billion. For example, we are usually at the end of a list that starts with dairy, even if our kiwifruit industry through Zespri does command some regular attention.
So where does this situation leave us – as the wider horticulture industry – and what is the best way forward?
We must come together and speak with one voice to the Government if we have any chance of being heard and being taken notice of. At the same time, we must offer an alternative rather than just say we don't agree. But I am afraid we must also be realistic. This is a majority, left leaning Government. Several big pieces of change – like the income insurance scheme – are well-advanced even if the Government says it is still consulting on them.
When I talk about 'we' in the paragraph above, I am really talking about Horticulture New Zealand. I see offering the Government an alternative that would work better for growers as our core role. We will develop that alternative by speaking with product groups, District associations and some of the bigger companies in our industry, and taking on board the different points of view. Our alternative will always be the one that benefits the whole horticulture industry, even if that means compromise in some areas.
My advice to our members is, any grower with a view can and should be heard – you are always able to put forward a submission. HortNZ shares its draft submissions with all product groups and district associations, you can use these drafts to build a submission from to save you a lot of work. It is also the product groups and district associations that are in the best place to draw attention to issues, through interactions with local members of parliament, commentators and the media.
If you can help create attention by getting your voice heard that's important. HortNZ will always provide the Government with a workable alternative that reflects the horticulture industry as a whole. That way, we might all be heard and have an impact, for the greater good of growers as well as New Zealanders – their health and the productive economy.