It's hard to stay positive
2 February 2022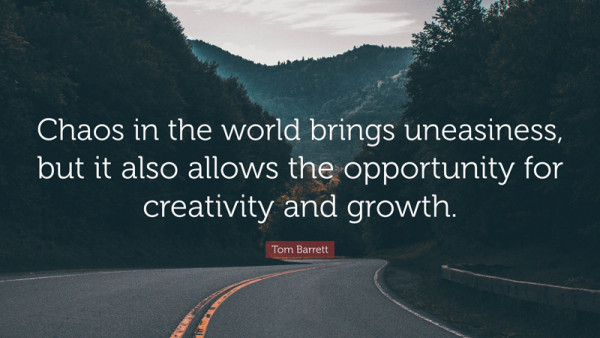 "Chaos in the world brings uneasiness, but it allows the opportunity for creativity and growth." Tom Barrett.
It's hard to stay positive at the moment with so much uncertainty.
The world's in crisis thanks to Covid, climate change and political tensions like the Ukraine. This situation is having a negative impact on most people's lives, be they young or old, in business or in Government. I do push our communications team to find the positive way to convey our messages because I believe a positive mind-set is important, hence the quote this week when we are staring down the barrel of chaos over the coming weeks.
In the past week, HortNZ and the product groups have lobbied hard for more clarity around critical workers – seeking a robust definition and how that system is going to work – as well as for accessing rapid antigen test (RAT) tests.
We are as frustrated and disappointed as anyone about the apparent lack of forethought and planning for the management of Omicron in New Zealand. In addition, the response needs to focus on lives and livelihoods, while planning for what comes next for New Zealand as an economy and society.
As soon as we get clarity from Government, we will use our newsletter and website to inform growers, packhouse operators and everyone else in our industry. For example, we have asked the Ministry for Primary Industries to develop and have approved by the Ministry of Health a one-page process outlining clearly what a grower or packhouse operator must do if there is a positive Covid case in their operation. I do have to say that we have asked for this one pager several times before, but it has never been forthcoming.
Some growers have reported to me their negative experience of trying to get information and clarity from Government agencies. If that is your experience too, please email Covid@hortnz.co.nz so we can follow up.
The coming weeks
It is an understatement to say that there will be a lot of uncertainty in the coming weeks. The Associate Minister of Health, Ayesha Verrall – in the media at least – has indicated that the country will move to Phase 2 of the Omicron response when we have 1000 new cases in the community a day.
This move will see isolation times reduce slightly. From the Government's Covid website: 'In Phase Two, we will reduce the isolation period for cases to 10 days and contacts to 7 days in line with best practice overseas. Household contacts will actively be managed by contact tracing services, with close contacts requiring a PCR test on day 5.'
As you are all aware, any of these timeframes will have a massive impact on keeping our supply chains moving. We are acutely aware this will be a very tough period for growers, especially those maintaining domestic food supply and harvesting for crucial overseas markets. While we lobby the Government for leadership, common sense and clarity, growers and packhouse operators must plan for the worst and hope that things move to a pragmatic approach quickly.
Within that, please stay connected with fellow growers, family and friends, and support services. Please go here for more information about what's available.
The future
It's extremely difficult to think about the future when you are in a crisis. However, the future of the New Zealand horticulture industry is bright. It can help deliver the health, economic and environmental outcomes that this Government wants, and New Zealanders need, while also offering the rest of the world, healthy, great tasting fruit and vegetables, which are second to none.
That is not the question here. The question is around the next few weeks and harvest. If we are not given some pragmatic options to function within, then livelihoods will be lost. The economy will also be affected significantly and then lives will be negatively affected by another health crisis, that of mental health.
I know all of you will be doing everything you can to get through the next few weeks and months. For our fruit growers, you have invested significantly over the past months to reach this point of harvest. For our vegetable growers, you battle daily on what to harvest or plant given the limitations.
We will try and provide as much clarity as we can, but this is a moving target that evolves daily.