'Muddled, opportunity packed, risk burdened story'
22 June 2022
KPMG released its annual Agribusiness Agenda for 2022 last week.
I was not surprised by a particular paragraph in the foreword by Ian Proudfoot, KPMG Agri-Food and Global Head of Agribusiness, because of how it sums up the reality for horticulture in New Zealand, in the context of the experience of the whole food and fibre sector in our country.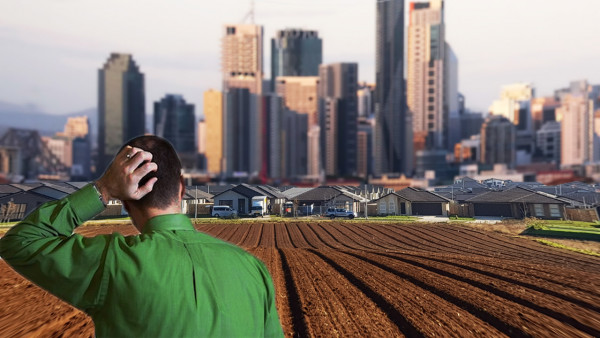 'There is no single theme, trend, or story that nicely summarises the perspectives we heard from industry leaders. It is a muddled, opportunity packed, risk burdened story of high highs and almost as low lows. But it is one of an industry where each leader is working their way through the fatigue we wrote about last year (which has gone no where and, if anything, is just… more draining)…'
This paragraph is spot on in terms of all the recent discussions I have had with individual growers as well as the forums I have attended with industry leaders.
Everyone is tired and uncertain about the future, even if there is a strong belief that the food and fibre sector in New Zealand has a bright future – but only if we can find pragmatic ways through the current challenges, so growers can return to profitability so they can invest in the future envisaged.
For that is the rub. We need to find ways through the current challenges so that we can start to look to the future and carry out the changes necessary to ensure we can continue to grow fruit and vegetables in this country, as climate change becomes more pronounced and policy settings and norms change around emissions, freshwater, compliance and labour.
This is a Catch 22 and the entire food and fibre sector is facing it, if not the whole of the New Zealand economy in a post-Covid world context.
Worldwide debt has risen due to the world's response to Covid and now inflation is taking a hold, driving up costs and prices for everything. I am frustrated by the current debate in New Zealand around rising vegetable prices because it ignores the fact that the cost of growing vegetables and transporting them to market has increased significantly, putting a squeeze on returns to growers – returns that have not increased for more than a decade.
The other thing I find perplexing in the media coverage and ongoing debate is the targeting of vegetables, when you consider the food value, health benefits and number of meals you get from two café coffees' worth of vegetables.
Ian Proudfoot goes on in his foreword to talk about 'curated facts' and 'political populism' in the context of trade and the need to reconnect now with the world and consumers in overseas markets. Debate about where food comes from and how it is produced will only continue, as climate change becomes more pronounced and parts of the world fight, either through greed for more resources or for survival.
Debate about how food is produced in New Zealand is increasing overseas. The day after the KPMG report was published, New Zealand commentator, Rod Oram wrote a piece titled 'If everybody ate the average New Zealander's diet we'd need another planet to sustain us'.
This piece was a review and analysis of British writer, George Monbiot's latest book Regenesis: Feeding the world without devouring the planet, in which he makes the above statement, based on New Zealand beef and lamb being grass feed when Monbiot contends, feedlots and grain would be better for the world.
Rod Oram notes in his review that 'Monbiot offers no suggestions about New Zealand's farming future. Thankfully, though, a growing number of Kiwis are working on it. They are deeply committed, knowledgeable and ambitious people collaborating across many inter-dependent sectors in farming, food, forestry, science, technology, ecosystem health and restoration, conservation and climate to name many but not all fields'.
That is true – very true. However, time is not on our side, compounded by how we are all feeling due to Covid, ongoing uncertainty and now, inflation and changing policy settings.
We must stay the course and invest in our future, to ensure we can leverage the 'opportunity packed' world market, as Ian Proudfoot put it. This will be challenging but we must work together as a food and fibre sector for the good of New Zealand Inc. And do it with speed.