Providing young people with opportunities
16 November 2021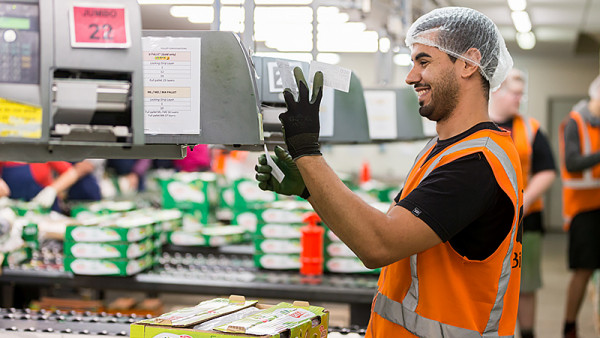 Horticulture is an incredibly diverse industry that can offer young people many opportunities. The outdoor roles are numerous, while for those that like puzzles and problem solving, there are logistics and planning positions. For those who like being on the move, there are truck and forklift driving jobs. But for those who prefer an office, there are computer programming, accounting, data analysis, and sales and marketing roles.
With young people opting to delay their big Overseas Experience, our industry has a unique opportunity to attract young people to a horticulture career in the regions.
The Government is reforming the tertiary education and training system. One of the drivers behind this reform is making education and training more accessible for today's young people, who may not have the desire or inclination to spend years in a polytechnic or university. The concept of micro credentials – bite sized pieces of education and practical experience – have the potential to attract more young people to industries like ours, if relevant learning and experience can add up to a formally recognised qualification.
In terms of attracting people, our industry has come together under the GoHort and PickNZ seasonal job board. However, attracting young people is one thing and retaining them is another. Here, most employers are showing the way, either through wellbeing as part of a broader corporate approach or just through connecting and caring for staff, in the case of smaller growers and packhouses.
The Government is looking into how it can support employers to be better employers. From our perspective, we have numerous examples of best practice but we also need to remember the negative impact of just one example of poor practice, particularly if the media was to pick up and report on it.
Available financial support
HortNZ – along with many other organisations – offers several scholarships a year to provide financial support to those studying to make a career in horticulture.
Read more about HortNZ's scholarships
At the same time, the annual, regional Young Grower of the Year competition is a brilliant attraction piece for the industry. The competition is widely supported. It offers all participants industry exposure as well as skill development, plus the opportunity to win fantastic prizes and receive national exposure to future employers.
Visit the Young Grower website
It's up to us
If we want more young people to enter our industry, it's up to us to promote it as well as ensure their experiences are positive. With employment high, competition for people – young and older – is intense. Our industry has a good reputation for pastoral care as I've noted. However, the bar is ever increasing and it is no use saying, 'that never happened in my day' because today, thanks to Covid and other factors affecting how young people feel, today is different.