The challenges continue
31 March 2022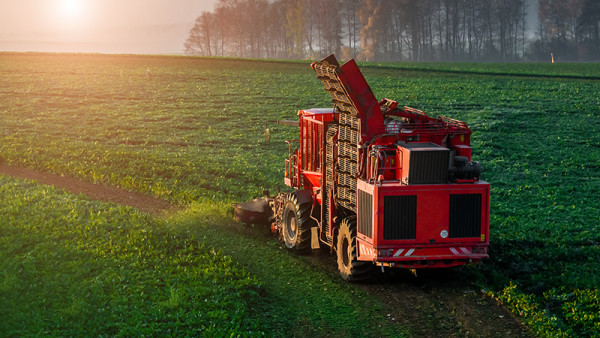 The challenges continue in what is always a busy time for most growers. Process vegetable growers are getting the last of their crops off, and fresh vegetable growers are wanting to get crops in the ground while the weather is still warm. Of course, apples and kiwifruit are also in the height of their harvest.
The past week has seen storms affect New Zealand, in particular in Tairāwhiti and Hawkes Bay regions, where again, like other parts of the country this year, recorded rainfall has broken previous records.
While the media has played down the overall impact on horticulture, the impact on individual growers is varied and the storm will not have improved any grower's sense of wellbeing. Again, in these situations, it is important to stay connected and use the services of the Rural Support Trust - 0800 RURAL HELP or 0800 787 254.
On top of the weather, Omicron continues to affect our sector at this crucial time. While the Government may be loosening controls, it is imperative that our industry maintains the practices it has developed over the past two years, so all crops can be picked, packed, resown and distributed.
The vegetable product groups have started work on a piece that will be taken to the Government on the options it has around the rising cost of vegetable production. At risk here is New Zealanders access to fresh, healthy and nutritious vegetables, if growers decide to exit the industry because it is just too hard and unprofitable to grow vegetables in New Zealand.
This majority Government's change programme continues, across the board, be it environmental, economic or social. Working as a team, the horticulture sector's chief executives and business managers continue to try and keep the Government aware of the unrelenting pressure, all of these changes are having, by pushing back on proposals that are unworkable, impractical, or would be an unnecessary burden on horticulture.
Of late it has felt like we are just not being heard. Our industry like many others is completely fatigued. Our growers have gone beyond the normal exhaustion levels for this time of the year and are now running on survival mode.
My concern is that when we get toward the end of the season, what pieces will be left to pick up, particularly as the reality of farmgate returns begins to materialise, and losses are quantified with there being limited energy, or will to fight on.
Horticulturalists are and have been notoriously resilient, but everyone has a breaking point.
What this Government seems to forget is that industries like ours – through the taxes that growers and other horticulture businesses pay – provide the Government with the money necessary to finance its reforms. Putting it another way, if industries like ours are not able to thrive and the tax take is reduced, this Government will not have the money for its raft of reforms and the whole country – no matter where you sit in society – will be the poorer.