Covid-19
Covid support payments available
Changes to the Auckland border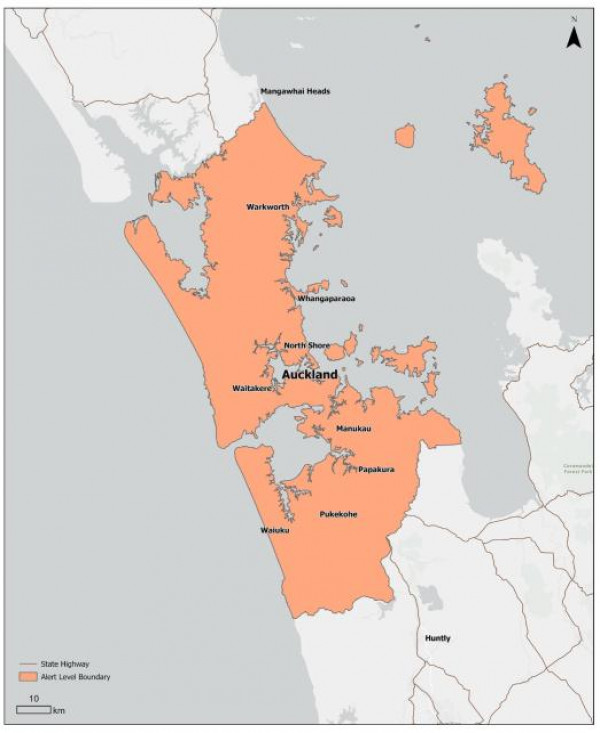 Update: With the Sunday 28 Feb 2021 change in Alert Levels, the southern Auckland boundary was moved slightly to include Port Waikato in the Alert Level 3 area.
The horticulture industry's advocacy has resulted in the placement of the Level 3 southern border further south to include more of the Pukekohe area. As part of the Level 3 Auckland region, this change should minimise the number of border crossings necessary.
Click here for the Auckland boundary description for Alert Level 3
Operating during Alert Level 3, Auckland
Under Alert Level 3, the primary industries – including growers and packhouses – are allowed to keep operating and cross borders.
Workers involved in food and beverage production, processing and supply, and freight are permitted to cross the borders. In other words, they do not need to apply for an exemption but documentation is needed for border crossings.

As soon as they can, businesses are asked to register with the new Business.govt.nz system (click here to apply), which will automatically provide workers with a QR code that they can place on the dashboard when crossing the border. (Please note that individuals need a RealMe account to start the registration process, on behalf of their business.)

Please note that from displaying these QR codes is likely to be mandatory when crossing an Alert Level 3 border.