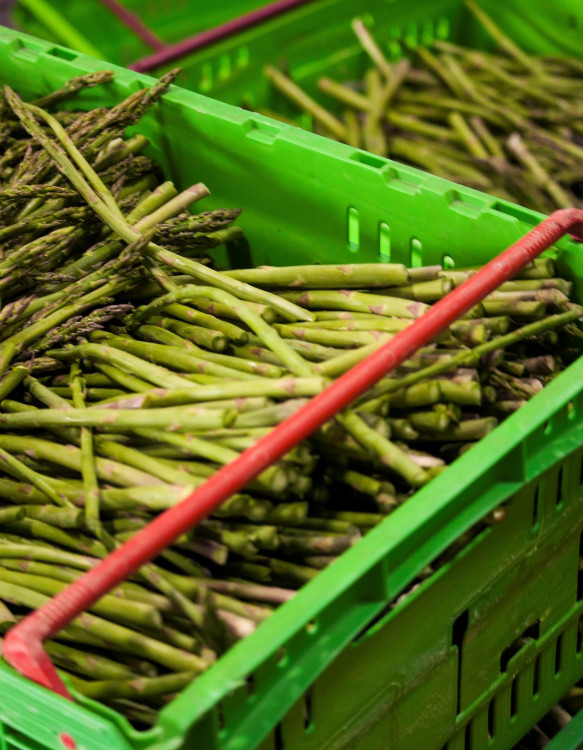 Asparagus lovers across New Zealand are rejoicing, thanks to the 2020 season getting off to an early start.
'Good news, asparagus lovers. Fresh, locally grown and delicious asparagus is back in the shops,' says New Zealand Asparagus Council Business Manager, Karen Orr.
'Harvesting got off to an early start thanks to warmer soil temperatures. We really hope kiwis get in behind local growers by buying heaps while it's available, from now and into December.
'While it's been an early start, it's also been an uncertain one, with several growers worried about getting enough pickers but everyone is sorted now and keen to ensure good supply is available.'
Karen said asparagus is a good source of folate and Vitamin C, which both contribute to a healthy immune system.
New Zealand asparagus is grown by around 35 growers, mainly in Waikato, the South West of the North Island, Hawkes Bay and Canterbury.
Chair of the Asparagus Council and grower at Mangaweka Asparagus, Sam Rainey, says one of the best things about spring is enjoying beautiful asparagus, lightly grilled on the barbecue, or fresh in a salad.
He suggests people get in quick to enjoy it. 'Asparagus is only picked for around 100 days a year, which a lot of people don't realise. The spears are hand-picked with the pickers walking several kilometres a day to harvest the spears before they are cooled, graded, bunched and dispatched, fresh daily.'
Contact: Karen Orr, Business Manager, NZ Asparagus Council on 021 926 890