How to recover from Covid
19 November 2020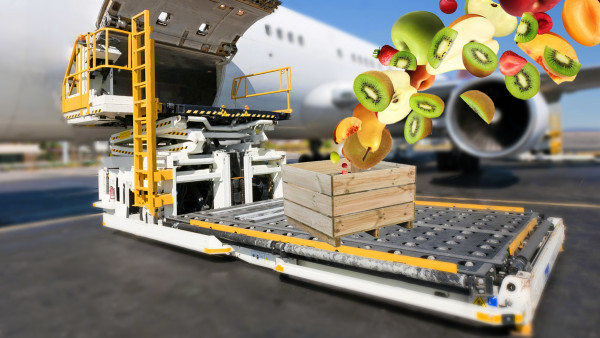 Eight months ago, New Zealand went into Covid Level 4 lockdown, and our world changed. Nothing this year has been normal, and nothing has been predictable based on past experiences. The first casualty of Covid was our health, then our freedom of travel and they were quickly joined by the economy.
We are now in the grip of one of our worst economic downturns and, paradoxically, the residential housing market is in rapid growth. For New Zealand to recover, we need to continue and grow our exports, not our residential housing market. As a country, we need to break out of that housing paradigm and think clearly about the future.
Our number one exports are from the primary sector, which make up three quarters of New Zealand's exported goods. As Covid struck, there were some falls in the prices paid offshore for our produce, but in many cases, prices have moved back towards pre-Covid levels. Food that is seen as promoting health has done very well in the Covid era, but gains across our primary sector have not been even.
The two big winners have been horticulture and forestry. The demand for wood from China has benefited forestry, and kiwifruit's growth in both volume and value has led to a strong result from horticulture. However, reduced sea freight and markedly reduced air freight combined with a lack of shipping containers are all inhibitors of further growth.
But the single biggest issue facing horticulture is a critical seasonal labour shortage, because there are not the pre-Covid backpackers and RSE workers in the country. 50% of our seasonal workforce are already New Zealanders, and massive campaigns are running to attract more New Zealanders. If, however, the supply of seasonal workers cannot be resolved, horticulture will not be able to be a strong contributor to New Zealand's economic recovery.
Dairy has lifted its farmgate milk price since the start of the season, but the risk of a drought and the lack of water storage to weather a severe drought will dramatically affect volumes. But when it comes to beef and lamb, prices are down and continue to track down. Meat exports to Europe and the United Kingdom will be further hampered by yet-to-be-concluded free trade agreements, so volume growth in those markets is unlikely.
The ongoing viral outbreak of African Swine Fever will open up some opportunities for our meat to substitute for pork farmed overseas. But correspondingly, it will see less pork being available on the domestic market due to New Zealand's strong reliance on imported pork. That will be good for our pork producers, but that will not drive export growth.
The sum of all of the above is for New Zealand's economic recovery, a strong contribution from the primary sector will need to be enabled. Before the primary sector can grow export returns, there are several baseline issues that need to be resolved. As noted, sea and airfreight supply chains to take our exports out of New Zealand are disrupted. The Government is working on supporting airfreight for the coming season, but the issues with sea freight are more complex and require longer term measures to address. So, getting our produce to market is a major issue at present.
The next issue is getting our produce into markets, which is another area the Government is focused on. We need to keep making trade deals and freeing up access to markets as these agreements take many years to be negotiated and come into operation.
Domestic issues with growing produce include access to stored water and protection of highly productive land from housing developments. Water and high-quality land are needed for our industry to grow the high-quality produce needed for export. Once again, work is being done on this with the Government.
Then we need new plant varieties so that we can excite and entice the consumer to pay more for our produce and not purchase our competitors' product. This requires continued research and development but also world class quarantine facilities for plant varieties to be imported into New Zealand. Also, the regulatory settings in New Zealand need to enable growing and not be overly prescriptive, and our roading, internet and port infrastructure need to be fit for purpose. Finally, we need skilled people to grow, pack, ship and market our produce across the world.
So, to turn the primary sector back into growth mode and to further accelerate those parts of the primary sector that are increasing exports, the underlying conditions that are needed to enable and support the primary sector need to be addressed. There is a lot of work to be done that may seem mundane, but it is these building blocks that are essential for the primary sector to continue to grow and contribute to New Zealand's economic recovery.
The time for addressing roadblocks is right now as we are already in our harvest season. Decisive and far reaching decisions and policy settings are immediately required. We can and are achieving this by working with the Government.
Mike Chapman, Chief Executive