International Year of Fruits and Vegetables
12 March 2021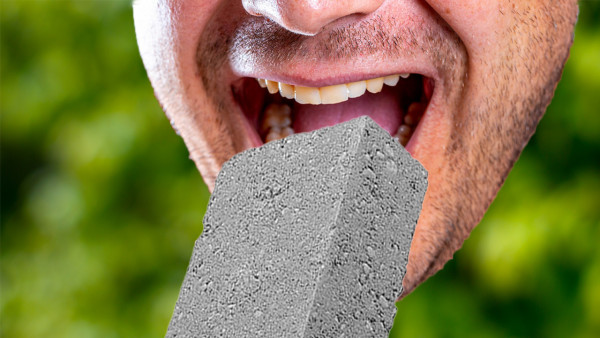 The International Year of Fruits and Vegetables is a United Nations initiative, developed before Covid struck, to focus policy attention on good growing practices and fruit and vegetables' contribution to balanced and healthy lifestyles.
More than ever, in the Covid world, we need healthy food so the timing of the event is most appropriate.
In New Zealand, the event possibly has more significance than in other countries. Over the past few years, the growth of New Zealand horticulture has been nothing short of spectacular with the value of exports increasing by 86 percent over the past decade. This growth has driven continual land conversion to high value export crops, running at 2000 hectares a year with the inclusion of wine grapes.
But horticulture is very much a two-speed sector. Domestic supply has not kept pace with export expansion, with tight margins and land being lost to houses and lifestyle blocks. Covid is still having an impact by reducing the number of sales outlets, including the closure of several hospitality businesses.
The dramatic drop in tourism has also reduced the domestic market while paradoxically helping to create an extreme labour shortage. Furthermore, export markets have shrunk and exporting produce is much more expensive, shipping is in chaos and airfreight nearly non-existent. These are not good times.
Therefore, we are treating the International Year of Fruits and Vegetables as a rallying call for the future of horticulture in New Zealand. Horticulture contributes many vital ingredients to the health of New Zealand, not only the health of people but also of the economy.
Horticulture brings five key attributes to New Zealand. The first is healthy food, and the second is that this food is locally grown. As the world faces the economic realities of Covid, any reliance on imported food to feed New Zealand will become more and more problematic. As a country that can grow plentiful food, the suggestion that we should rely on imports, as has been suggested in some quarters, is ridiculous. We need to make sure we can feed ourselves healthy food, but we are failing to do that. Instead, we are planting houses and letting lifestyle blocks (at the rate of just under 6,000 new blocks a year) replace our productive land.
It is very hard to eat bricks and mortar.
Horticulture is mostly climate positive, and where we are not, we are making the necessary changes. But remember, we produce less than 1% of New Zealand's emissions, which is minuscule in the scheme of climate adaptation. Horticulture also has a positive role to play through the conversion of animal-based farming to fruit and vegetable growing.
What is critically missing for both urban and rural New Zealand is water capture and storage. Climate change is having a drastic effect on our ability to grow healthy food and for urban New Zealand to have water. 80% of the rain that falls in New Zealand runs out to sea. Now is the time to capture more of this water so that we can survive.
Finally, there is the significant economic benefit. Although it only farms on 80,000 hectares, horticulture employs more people than dairy, which uses well over one million hectares of land. Horticulture is the backbone of many of our regions and as such, contributes significantly to national economic wellbeing. Horticulture provides jobs in the regions and puts significant funds back into these communities. There have been estimates that the current labour shortage for harvest in the Hawkes Bay will cost that region somewhere between $100 and $200 million.
Horticulture has a major beneficial impact on our health and wealth. It has an enormous contribution to continue to make, but this contribution can only be made if we have the right policy settings from the Government. To go forward, the whole primary sector needs a research and development programme focused on growing healthy food, while meeting climate and freshwater requirements.
New Zealand needs a whole of Government and horticulture vision for how we are going to contribute to the future of New Zealand, and grow vitally needed healthy food. Across Government, we need a single focus to enhance our five key attributes: locally grown healthy food that supports climate, freshwater and economic activities in our regions. That is what we are working on.
Mike Chapman
Chief Executive