Learning to live with Covid
18 March 2021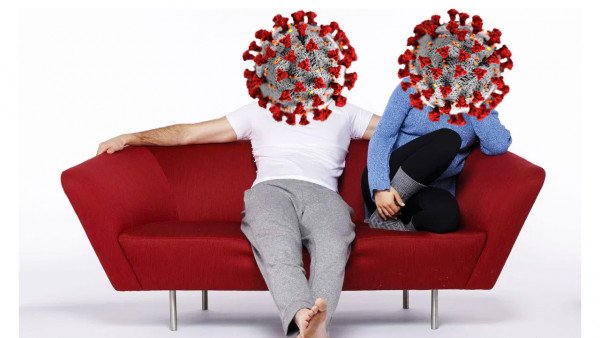 Developments in Europe and the United Kingdom are of concern. There appears to be a third wave of Covid developing, and questions are being asked about one of the vaccines.
There is also a problem with vaccine deliveries from the United Kingdom (UK) and the European Union (EU) is considering withholding vaccines, intended for the rest of the world, for use in the EU.
What is happening in the Northern Hemisphere is literally many worlds away from what is happening down here in the South Pacific. But it does raise the question about whether New Zealand should be putting in place more comprehensive measures at our border, for travellers coming from the Covid ravaged Northern Hemisphere. The number of Covid cases in New Zealand quarantine from these countries is a matter of concern. New Zealand citizens' right to return to New Zealand needs to be tempered with more protections, including the requirement for pre-departure tests and vaccination.
We need to reduce the risk to New Zealand as what we are doing is far from zero risk.
When it comes to travel in the South Pacific, as we do not have countries ravaged by Covid, there is a very different risk profile. Border protection measures can and should be adjusted accordingly. Mixing travellers to New Zealand from the Pacific with those from the Northern Hemisphere is a very risky operation, and exposes Pacific travellers to risk of Covid infection.
New Zealand, as a country, has a duty of care not to expose people to the risk of Covid infection. Without the need for or much reduced need for Government run quarantine facilities, we can enable a zero-risk travel system in the Pacific, backed up by tests, vaccinations, use of the tracer app, and self-quarantine. This could only operate when the travellers come from a Covid-free area.
There are significant advantages to freeing up travel in the Pacific.
All countries, but particularly the Pacific, are economically suffering from the lack of tourism. Today, Stats NZ reported a surprisingly large 1 percent drop in the country's Gross Domestic Product, meaning that we are entering an economic recession.
Pre-Covid tourism was worth $17 billion to New Zealand. Domestic tourism cannot even replace a fraction of that. The flow of tourists would enable our hospitality and tourism sectors to re-start before they lose their businesses. It would inject economic life back into our economy across the entire supply chain and keep jobs in our rural communities.
It will also enable the movement of workers to support the economies' revivals. Examples can be followed for workers, such as that being used in the UK. There, despite community cases of Covid, travel is being authorised for up to 30,000 seasonal workers, provided they comply with rigorous measures including self-isolating for 14 days in their work bubbles in their work-provided accommodation, cohorting – remaining in their work groups – during their stay in the UK, backed up by testing.
A balance is being struck between protecting the UK from more Covid infections, providing the UK with food and keeping its economy running.
Similar and much safer measures could be implemented in New Zealand, simply because our workers will be coming from Covid free countries. On arrival in New Zealand, utilising the cohorting concept, workers from the Pacific would not mix with travellers from other, more risky parts of the world.
It would seem that Covid's third wave, and issues around getting the world vaccinated, will mean that Covid will be with us for some time longer. Therefore, New Zealand needs to review its border programme and re-work it for 2021, to ensure the health of our people, and to get our economy back on target.
New Zealand can't just keep printing money and paying out wage subsidies. We need to adjust our border settings to secure our future.
Mike Chapman
Chief Executive