Time for the post-Covid reset
16 April 2021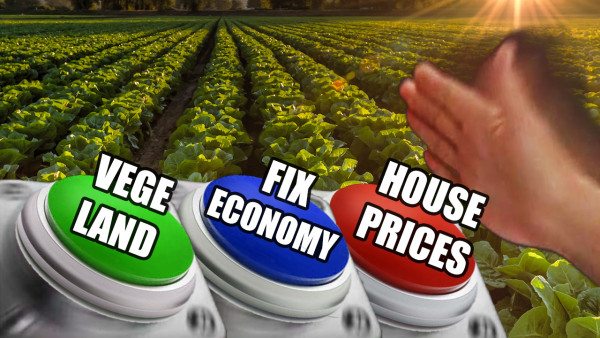 The announcement of the Trans-Tasman bubble is the start of a reset for New Zealand. It signals the move from the Covid lockdown phase into recovery mode. It also heralds a suite of changes that will come about as vaccination strives towards herd immunity across the world, and the traffic light system for by-passing Government Managed Isolation and Quarantine (MIQ) from Covid free areas frees up travel between countries.
Our economy will be the main beneficiary of these changes. Tourism, usually worth $17 billion to New Zealand, has had a very tough year. Linked to tourism is the hospitality sector and similarly, it has had a tough year as have those businesses that provide services, goods and produce for hospitality. The Covid recovery mode will also be the time for New Zealand to start repaying the wage subsidies that were paid out during 2020 and earlier this year.
It is clear that there will not be a return to pre-Covid days. The world has changed, so now it is time for the Government and industry to do a reset, and put in place the building blocks for how we are going to operate in the post-Covid world. This means that we need to learn from Covid and apply the lessons to the reset.
One of the key influencers that is coming is rate increases and corresponding price increases. The relative financial ease under which we operated pre-Covid will not return. This is because it will take time for the economic recovery to take hold. Many businesses are operating at less than optimum levels and some have had no choice but to go out of business. In addition, the financial reality of climate change adaptation and freshwater regulation will add cost to every business and household across the country.
This can be seen in the Horizons Plan Change 2 announcement on 13 April. The risks that we faced as a country with this plan change was that vegetable growing in the Levin area could have been disallowed. This would have had an instant ripple effect onto the supply of fresh healthy vegetables to Wellington and the lower North Island. This is because Levin supplies 20% of New Zealand's leafy greens and brassica.
Thankfully the need to feed our own people has been recognised by Horizons but at significant cost to growers in that area. There are now going to be very hard targets put in place to control leaching. This will mean that some land that is now growing vegetables will need to retired, and the growing operations re-located and adapted. At a significant cost to the Levin growers, the environment will be enhanced and meet the horticulture industry's commitments to New Zealand. But this cost will have to be passed on, in part, to those who buy vegetables.
That said, over the past few years, Levin growers have made significant environmental upgrades at their own expense, by adapting their grower methods, using sustainable cultivation techniques, and carefully controlling water and fertiliser. More than 90% of Levin growers have independently audited farm environment plans, which are the blueprint for the changes that have been made and the evolutionary changes that are now required by Horizons Plan Change 2.
The reset is already happening for these growers and is also progressively happening across the country. The Levin grower reset will now have a corresponding consumer reset, as the price of vegetables will need to rise to help pay for environmental adaptation, like the Horizons Plan Change 2 changes.
Vegetable growing is not an exception within New Zealand industry. Similar resets are happening across all our enterprises. These resets are here for the long term and will result in an increase in our cost of living. My question is 'where's the corresponding Government reset?', as industry and consumers adjust by paying more in rates and everything that they purchase.
One area that the Government can focus on is the labour market, but not by returning to the pre-Covid settings. It is time to look at a new and dynamic labour market, which recognises and enables skills and workers from across the world to contribute to the global economy and in turn, each country's economy.
Gone are the days when countries were isolated and had to be self-sufficient with their labour and technology requirements. We are in a fast moving, interconnected and technological world. As the world pulls itself out of Covid, this will accelerate.
The challenge for Governments is that in their own resets, they appreciate the global changes and put in place new labour and immigration settings for the new post-Covid world, which will enable their businesses and economies to thrive.
Mike Chapman
Chief Executive