The times are changing
8 April 2021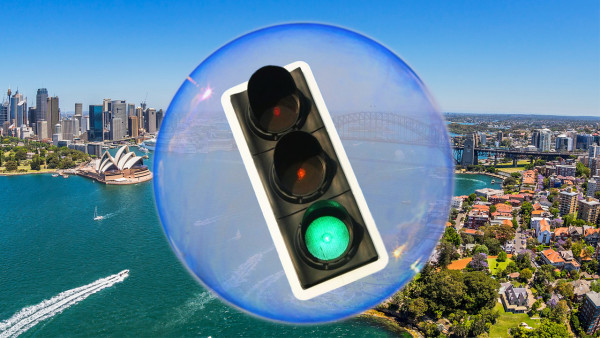 After a year of a very closed down border, the Government has announced the creation of a Trans-Tasman bubble. This is a significant step forward and is in effect, a re-design of the Government-run quarantine regime.
Previously, all incoming passengers were mixed together, whether they came from Covid free countries or states, or if they came from Covid ravaged countries. Now, a degree of sophistication is being employed at our borders. This is a very positive sign and hopefully marks a move to further innovations for the safe movement of people from Covid free areas.
As New Zealand comes out of the health and lockdown phases of this pandemic, border crossing and quarantine adaptations are not the only changes we need. The effects of vaccination are yet to be seen, but this will be a real game-changer, particularly for all people in the Pacific.
The threat to the travel freedom that vaccination will bring is the fourth wave of Covid, which is now infecting the Northern Hemisphere. To protect the bubble that we are establishing in our part of the world, a different approach needs to be taken to people coming from at risk countries. The increasing number of Covid cases detected in quarantine is a clear indicator that a change in New Zealand's regime for managing people from at risk, red traffic light, countries is urgently needed.
The opening of the border with Australia and hopefully, green traffic light countries in the Pacific, will give the New Zealand economy a much needed boost. Increases in tourism, hospitality and the movement of workers will have benefits for all parts of New Zealand and Pacific economies.
I think that the awakening of the economy will also encourage New Zealanders to become more innovative, and look to find new ways to improve what we are doing now. For example, there is a resurgence in interest in regenerative farming: what it is, how it might contribute to protecting the environment and how it could contribute to selling our produce at a premium. This is linked to the Government's initiatives for climate adaptation, freshwater enhancement and the innovation needed to reach the Government's goals.
We will need to do things differently if New Zealand is to effectively advance our environment and progress climate adaptation. There are many models for delivering innovation, and changes to farming and growing practices. The first step must be based on solid research and science that has been shown to deliver what is required. There can be no place for myth and good ideas that are not evidenced based. Here, the Government has a pivotal role to play in ensuring that applicable research is well funded.
The second step to improving our environment and climate adaptations is to make research available to growers and farmers. They need to be able to readily access research and adopt cost effective changes. In addition, grower innovation needs to be supported and funded as that is where many of the good and game changing ideas will come from.
The temptation with all change is for governments and councils to regulate and prescribe what is to happen in minute detail. Not only will that stifle grower innovation, it will act as a significant disincentive for meaningful and long-lasting change.
Regenerative farming is a good example. For this idea to become a real option, there needs to be solid research behind it such that growers will adopt it because it makes sense, creates better profit and/or is good for the environment. The Government regulating it as a farming method, even if there is solid research and evidence backing it, will not see its ready adoption. The simple reason is that all change involves risk, and risk involves failure, which costs money.
Governments do not, and cannot, take on that risk. It's the growers and farmers do. Therefore, in my view, the Government's role is to empower and enable growers and farmers, and give them the tools they need so that they can make decisions to change and accommodate the inherent risks in those changes.
We are at the start of a new economic era. Its success or failure will depend on how the Government chooses to empower and enable growers and farmers. All change and innovation starts with solid research. That is where the Government's attention and wallet needs to be focused.
Mike Chapman
Chief Executive