Financial support for growers
Ministry for Primary Industries
In late June, the Government announced a package of financial instruments available to North Island growers, farmers and businesses affected by adverse weather events. As the detail of these instruments is finalised, HortNZ will ensure growers are updated with the information that they need.
In Budget 2023, $35.4 million was made available to support the recovery of rural communities affected by North Island weather events, including Cyclone Gabrielle. This funding is to support wellbeing, and health and safety (as well as animal welfare).
Industry good organisations, community groups, and Māori that can provide services and supplies in affected regions should apply.
Go to the MPI website to find out more and apply
Inland Revenue
Inland Revenue is encouraging cyclone-affected businesses to look at all support options for financial relief.
The Inland Revenue website has a list of regional and national support available.
Sediment and silt recovery funds
The horticulture industry has obtained funding through the North Island Weather Events Fund (NIWE) to pay third-party advisors (accountants, financial advisors, valuers etc.), to support growers affected by Cyclone Gabrielle and/or Cyclone Hale with their financial recovery.
The funding is limited and will be allocated based on the number of qualifying expressions of interest submitted. Successful applicants will be issued with confirmation to redeem the support payment with their nominated advisor.
All growers materially impacted by Cyclone Gabrielle and/or Cyclone Hale are encouraged to submit an Expression of Interest (EOI) for this funding by answering some questions, you can access them here. Please submit the completed questions by Thursday, 30 November 2023.
If you have any questions about submitting an EOI or about this funding email comms@hortnz.co.nz
North Island Weather Events (NIWE) Loan Guarantee Scheme and Primary Producer Finance Scheme
These schemes are targeted at businesses in Northland, Auckland, Waikato, Bay of Plenty, Tairāwhiti, Hawke's Bay, Tararua, and Wairarapa.
The NIWE Loan Guarantee Scheme enables commercial lenders to provide loans to highly affected businesses across all sectors with more favourable terms, such as reduced interest rates. For more information, contact your bank or usual lender, or read the Treasury website here.
It is recommended that growers talk to their lenders as soon as possible regarding this scheme. There is no application process as such for this scheme.
Primary Producer Finance Scheme - Government support for growers and primary sector extended.
Following sector feedback, joint ministers have reopened the North Island Weather Events (NIWE) Primary Producer Finance Scheme (PPFS) until Friday 27 October, for Expressions of Interest (EOIs) only.
The PPFS provides concessionary loans and equity finance to North Island land-based primary producers that have been severely impacted by the North Island weather events in early 2023, including the Auckland Anniversary weekend floods and Cyclone Gabrielle.
To be eligible for support from the PPFS, an applicant needs:
To be a land-based primary producer (e.g. a farmer, orchardist, nursery), in a NIWE-impacted region (Northland, Auckland, Waikato, Bay of Plenty, Tairawhiti, Hawke's Bay, Tararua, Wairarapa)

To demonstrate that the business has sought and will not receive sufficient lending from commercial lenders or another source of capital without government support

To have incurred losses of 30% or more of their uninsurable productive capacity (assessed cumulatively across types of impact - e.g. crop loss, infrastructure damage, unusable pasture)

To demonstrate that:

The business is unviable because of the NIWE, not a pre-existing issue, and

The business has a prospect of returning to viability (e.g. restored positive cashflow) within the term of the loan.

To have taken steps to avoid or mitigate losses ahead of the NIWE, e.g. by insuring assets or investing in protection measures (stop banks, drain clearing etc.)

To commit to improving resilience to similar risks in future.
These eligibility criteria and the EOI form are available on Kanoa's Grow Regions website here
The EOI form only requires you to fill out two pages, requires no detailed financial information, and can be completed in less than five minutes. You don't need to have concluded conversations with your lender however, please do carefully consider how your business meets the eligibility criteria before you submit an EOI.
If you think you or someone you know might be eligible for the PPFS, visit Kanoa's Grow Regions website for more details - EOI submissions for this funding have now closed.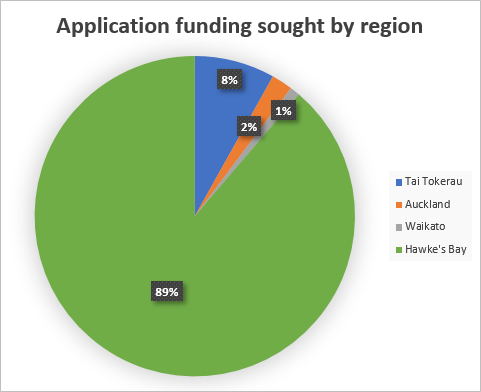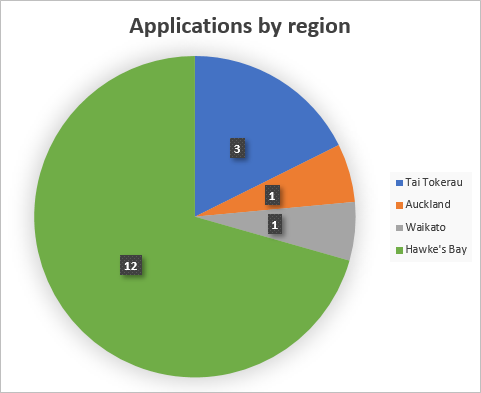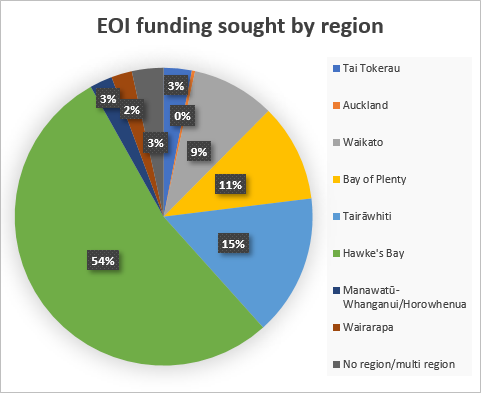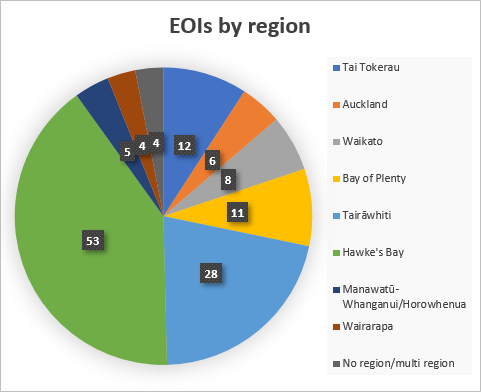 Who to speak to at Kānoa - click here to view a list of key regional contacts.