The importance of being a good employer
15 June 2022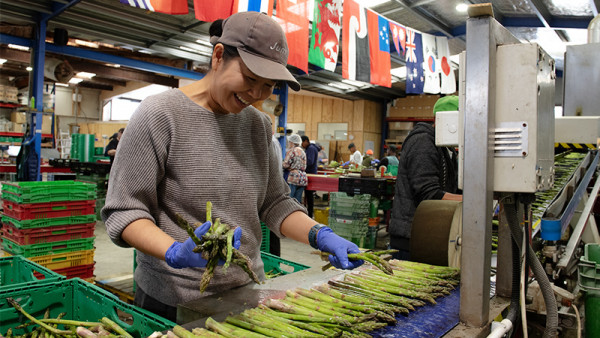 Current labour market challenges underscore what our industry has known for ages – that it is important to be the best employer possible.
At a recent Government event, one of the Ministers who spoke emphasised this point, saying the Government 'can't fix the labour shortage' and was leaving the solution to 'market pressures and responses'.
Personally, I find these statements quite contradictory, when we have a Government intent on introducing mandatory Fair Pay Agreements, however, that is what the Minister in question said. They also said the country could not rely on 'high rates of net migration' to meet labour needs but I will leave that topic for another day.
Our industry is full of stories where employers have gone out of their way to attract and retain employees by accommodating family needs, providing transport and meals and other pastoral care as well as ongoing training, and paying well above minimum requirements.
However, examples of great practice and the nurturing of long-term relationships between employers and employees are not the stuff of media headlines. That is why events such as the Primary Industries Good Employer Awards are important because of how they acknowledge, celebrate and promote what the majority of our employers just do by nature.
In this year's awards, we have two horticulture industry finalists: Roseburn Orchard situated in Roxburgh and Thornhill Horticultural Contracting Ltd in Napier.
Roseburn Orchard is a finalist in the safe and healthy work environment award, while Thornhill is a finalist in the inclusive and diverse workplace award.
The awards take place in Wellington on 29 June and I would like to wish our two finalists all the best.
Making horticulture workplaces safer
While our industry is full of best practice, there is no room for complacency when it comes to health and safety. That is why HortNZ has embarked on an ACC-funded project to reduce injuries and prevent deaths in our industry.
This project is just getting underway and one of the first things to do is collect information to better understand how and why harm occurs in our industry, and what employers and employees see as the critical issues. This comprehensive picture will enable us to begin creating practical tools – in conjunction with our industry – for use by our industry.
That is why I would like to encourage you and your teams to complete this survey, which will take roughly 10 minutes. Also, to entice participation, there is the chance to win one of four $250 Prezzy cards if you complete the survey.