Working together for the greater good
6 April 2022
This update also appears in the April issues of The Orchardist and NZGrower.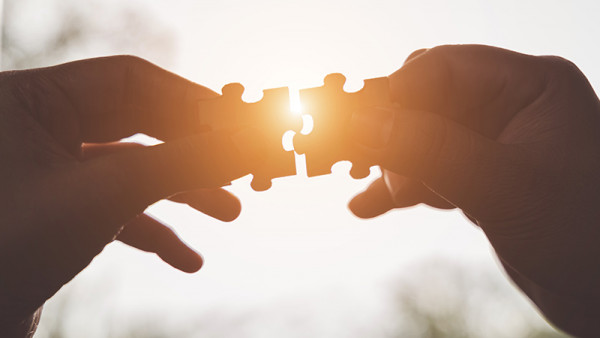 If all of Horticulture New Zealand's members were a part of one massive business entity, our diversity would be a considerable strength. But as we are not one business entity, it is often a considerable weakness. HortNZ's role is to bring our industry together for the greater good. When we say this, it is because the unity of our collective voices has a greater impact and influence. This is particularly important when we are lobbying the Government for policy settings that will 'create an enduring environment where growers thrive'. That is HortNZ's purpose.
Early in the export fruit season, HortNZ brought together the relevant summerfruit, apple and kiwifruit product groups, along with New Zealand Winegrowers, Zespri and T&G Global to discuss and agree on a coordinated communications approach for the season. The group has focused on the kind of story it wanted to broadcast about the coming season. With that clear, the group has worked together to tell as positive a story as possible about the challenges and how the industry is responding, while making it clear that the situation is tough and unsustainable.
Early in the new year, it was apparent that we were facing some of the worst labour shortages known to our industry. It was also clear that the shortage would be compounded by Omicron – and that is exactly what has happened. There was also the necessity for this communications 'team' to distil and disseminate to growers, as quickly as possible, the significant volume of information coming out of the Government about Omicron. We did this to try and reduce the pressure and additional workload on growers to wade through such a lot of sometimes contradictory information.
Constant discussion
Throughout the year, we speak constantly with the Government about what our industry needs in terms of policy settings. This is so that growers can thrive, and New Zealand and the world can enjoy fresh, healthy and nutritious fruit and vegetables, particularly at a time when the world's health and wellbeing is under immense pressure.
This is a relentless job. While as an industry we might live and breathe growing, central government officials in Wellington do not and neither do most regionally based local government officials. Overlay this situation with the fact that churn and change in central government are high, and you have quite a task.
That is why it is important the horticulture industry speaks with one coordinated voice in a considered and consistent way, so the message gets through. If we don't or if we can't, we create an environment where government officials become confused and decide what they think is best for our industry, based on what they have heard, which is often wide of the mark.
As an industry, we also need to remember this is a majority government that can make changes as it wants. We can't just toss our toys in this environment, otherwise, we will lose our seat at the table and risk not getting it back.
What we must do is speak with a united, coordinated and cohesive voice, that is backed up by robust analytics, solid data and policy that creates a compelling case. As HortNZ chief executive, that is my goal and I want to build on the success we've experienced with the export fruit groups and wine.
Increasing production costs
The increasing costs of production are affecting all of our members. This has been particularly topical for our vegetable sector of late, reducing already slim margins and putting vegetable growers under immense pressure. Over April, we will work with vegetable product groups and industry representatives, to put a coordinated advocacy plan in place, focused on the most significant issues. In doing so, we will provide the Government with a clear picture of what the New Zealand vegetable industry needs, in order to be sustainable and profitable. This will require collaboration and cooperation - but as outlined in this column - it has worked well for the export fruit groups.